The merging of telecommunications and IT has long been reflected in logistics. The efficient use of intelligent telematics systems presents a significant competitive advantage for the logistics service provider.
In the future telemetry will play a major part in ensuring commercial success in the transport market.
We already combine the potential of telematics with that of telemetry, and offer our customers a unique, integrated software platform that is future-oriented and groundbreaking.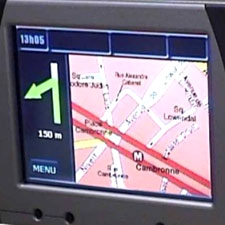 Communication
Communication with the driver and the customer is still a major factor in top quality, reliable and efficient transportation.
Our solutions enable you to implement communication between your head office and your vehicles fully automatically and in real time.
The integration of our telematics and telemetry solutions into our standard Car_O application also enables extensive support for communication with your customers.
Telematics
In addition to conventional fleet monitoring, one of our main focuses in this area is the optimization of driver performance and support for the MRP controller.
To achieve these objectives we navigate the driver to their destination – and actually along the route that you request!
The MRP controller is at all times able to keep track of the driver's remaining driving, shift and rest times, and this, together with the information from position monitoring, makes their work significantly easier and enables the driver's efficiency to be evaluated.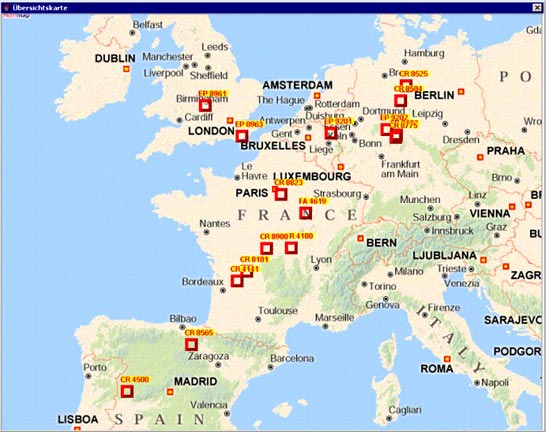 Telemetry
The quality of the transport service very depends much on the reliability of the fleet.
The objective of our telemetry solution is to monitor the fleet's technical integrity and to report faults.
Data transfers from the digital tachograph also plays a major role in this context, as trucks don't have to come into the yard to deliver such data.
Indeed the use of telemetry data in particular harbours a very important costs advantage for transportation, namely the analysis of the driver's driving behaviour with regard to the driven route. Not every driver drives fuel consumption-optimized.
This has to change, because optimizing fuel consumption means big cost reductions.