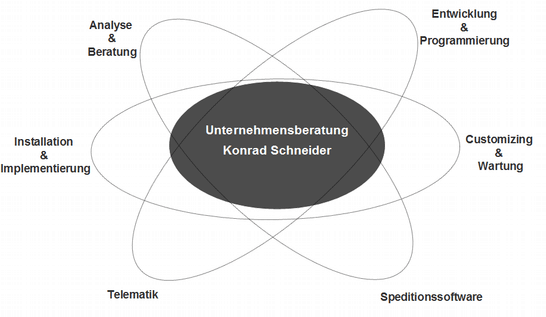 For more than thirty years, Konrad Schneider GmbH has been advising logistics service providers and the manufacturing industry in the optimization of their logistics processes.
We realised early on here that in addition to the specialist competence of our customers, the IT solution used is also critical in ensuring competitive advantage. We provide our customers with software solutions that enable them to stay one step ahead of their competitors.
partnership for tomorrow
A transparent presentation of the logical processes and the consistent use of the most modern technology are our centre of focus in this respect. Working as a team with the accumulated knowledge of the past to satisfy the requirements of the present, without neglecting our focus on the future – this is the path for us.
As a strategic partner for consultancy, development, implementation and support with logistical IT solutions, we want to go that step further with you.
confidential. reliable. competent
We are, of course, very happy to hear that your road has taken you to us.
If you want to go one step further to solidify, increase or reinvent your competitive advantages, we will be ready at all times as a trustworthy, reliable and competent partner at your side.
Continue on your road to success. Take the next step.